Media
Training youthful representatives to promote responsible water usage. Salcon Smart Water Programme leads the way.
PETALING JAYA, 9 September 2023 –40 teenagers and 4 teachers from SMK Seri Titiwangsa had the opportunity to become future environmental leaders with a focus on sustainability during their participation in the Salcon Smart Water Programme (SSWP) at Lembah Kiara Taman Tun Dr. Ismail today.
The award-winning regional initiative, a joint effort by Salcon Berhad and Water Watch Penang (WWP), is designed to impart expertise, knowledge, and a deep appreciation for nature to the youth of Malaysia. The Salcon Smart Water Programme (SSWP) serves as an educational platform, enlightening students about the vital importance of raw water resources in our daily lives. Moreover, it offers students an intimate, firsthand encounter with the microorganisms and creatures that inhabit our rivers.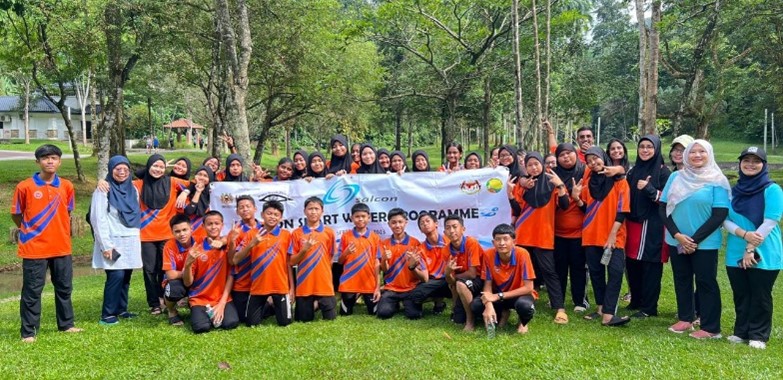 Muhammad Syahir, a student from SMK Seri Titiwangsa, expressed, "I find this program incredibly engaging because we get to conduct the tests ourselves, and it has given me a deeper understanding of the significance of rivers and water. The activities were enjoyable, and I'm eager to share this experience with my friends and family."
The half-day activity is filled with informative and captivating hands-on activities that encompass physical, biological, and chemical tests to assess the river's health. These activities include conducting water pH tests, monitoring water flow, measuring water turbidity, testing dissolved oxygen levels, and using water monitoring kits to identify aquatic organisms.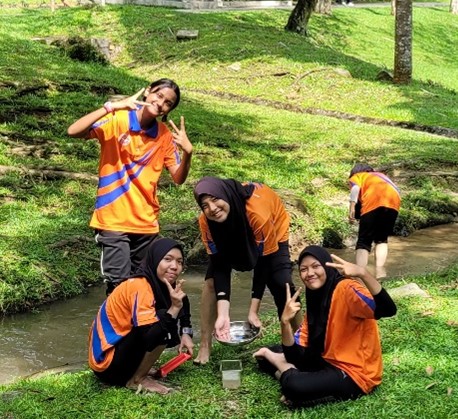 Meanwhile, Pn Tuan Juhaida, a teacher at SMK Seri Titiwangsa, remarked, "We are genuinely impressed with the concepts and methodology introduced by Salcon and WWP to our students. We hope that these principles will become a part of their school life and everyday routines. The program goes beyond imparting scientific knowledge; it also fosters teamwork among students in accomplishing their tasks. We sincerely look forward to organizing the program again with different groups of students."
This marked the 13th year that Salcon has orgnanized the Salcon Smart Water Programme for schools in the Klang Valley. So far, this initiative has provided benefits to 58 schools and 4 orphanage homes, engaging more than 3000 students.
Chern Meng Gaik, the General Manager at Salcon, stated, "The SSWP serves as a hands-on program designed to introduce our children to the significance of river health and the living organisms within it. In doing so, students will indirectly develop an appreciation for and a commitment to preserving our rivers and invaluable water resources."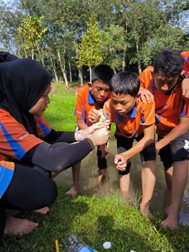 The evaluation surveys conducted before and after each program have revealed a significant improvement in the children's understanding of water-related topics after they actively engage in the program activities.