We look back with pride and are proud of the journey that Salcon has embarked on; from our humble beginnings as a private limited company with its main stream business in water treatment and domestic water supply for palm oil mills and workers, swimming pools and selling engineering equipment in 1974 to a company that has diversified businesses in water and wastewater engineering, property development as well as technology services. We have grown in strength throughout the years.
Here's a selection of memorable achievements over the years:
2023
Apr
Salcon Engineering Berhad accepted a Letter of Award (LoA) from AIS Small Hydro Sdn Bhd for the Engineering, Procurement, Construction and Commissioning ("EPCC") of a 10.44MW Small Hydro Powerplant at Sungai Selangor Dam valued at RM65 million.
Mar
Awarded Asia's Best Integrated Report (SME Category) - Gold at the 2022 Asia Integrated Reporting Awards (AIRA)
Mar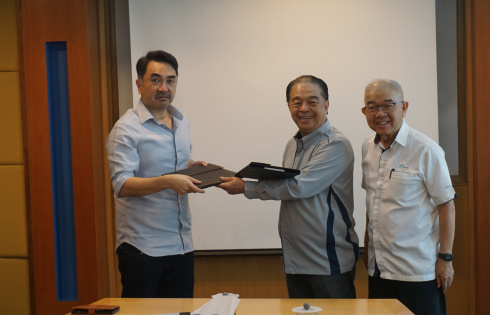 Salcon Berhad has entered into a joint venture agreement (JVA) with Exsim Kebun Teh Sdn Bhd to develop serviced apartments and retail units on two parcels of land measuring a total 51,476.2 sq m (12.72 acres) of leasehold land.
2022
Nov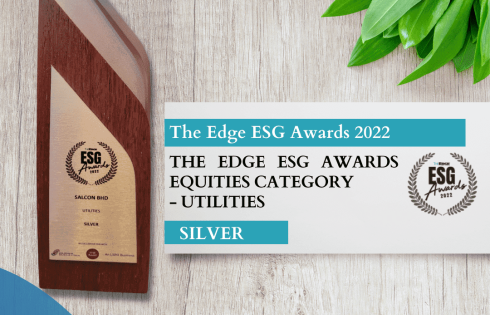 Awarded The Edge ESG Awards Equities Category - Utilities - Silver at The Edge ESG Awards 2022
Sep
Salcon Engineering Berhad, has been awarded the Package 3 – Cadangan Reka dan Bina Sistem Pelupusan Enapcemar Untuk Loji Rawatan Air Langat 2 from Pengurusan Aset Air Berhad (PAAB).
May
Awarded Asia's Best Integrated Report (First Time & SME Category) - Gold at the 2021 Asia Integrated Reporting Awards (AIRA)
Jan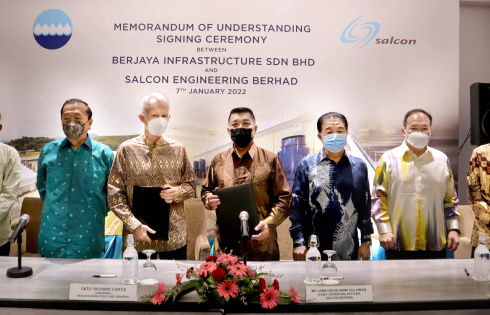 Salcon Engineering Berhad signed a Memorandum of Understanding with Berjaya Infrastructure Sdn Bhd to jointly undertake water & wastewater infrastructure projects in the State of Perak and Kedah as well as overseas in Indonesia and China.
2021
May
Awarded Asia's Best Sustainability Report (within Annual Report) - Bronze at the 2020 Asia Sustainability Reporting Awards (ASRA)
2020
Dec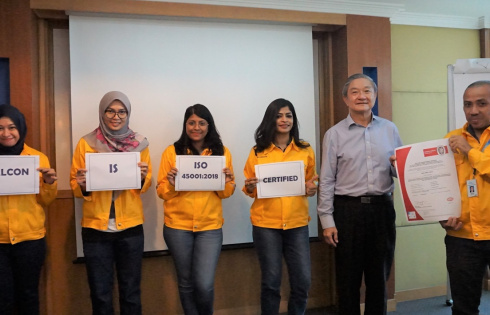 Salcon Engineering Berhad successfully transitioned from Occupational Health and Safety Management Systems standard OHSAS 18001:2007 to ISO 45001:2018 certification.
Nov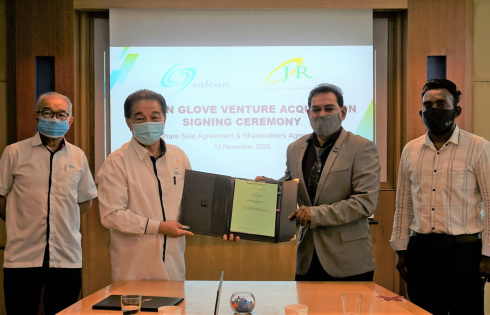 Salcon diversified into glove manufacturing in partnership with JR Engineering and Medical Technologies (M) Sdn Bhd.
2019
Sep
Salcon Engineering Bhd secured a RM50.85 million sub-contract of M&E from China Geo Engineering Corporation for Valachchenai water supply project in Sri Lanka.
Jun
Salcon Bhd's subsidiary Envitech Sdn Bhd has bagged a RM25.67 million contract from Gamuda Land (Botanic) Sdn Bhd to undertake remedial works of existing vacuum sewerage system in Bandar Botanic, Klang, Selangor.
Apr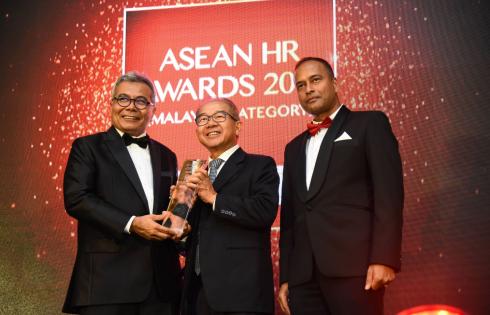 Awarded the ASEAN HR Awards (Malaysia Category) at the Anugerah Personaliti Industri & Usahawan Malaysia 2019 for the efforts in talent development and promotion of HR excellence
Apr
Salcon Engineering Bhd secured a maintenance work (Package 15 (4) ) for Langat 2 Water Treatment Plant (WTP) worth RM39.8 million , which include connecting work of the existing pipe system and installation of mild steel pipe at Langat 2 and water reticulation system in Selangor and Kuala Lumpur.
Mar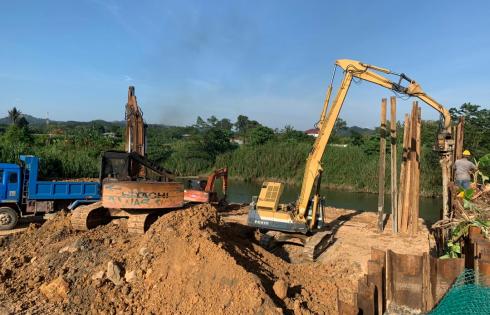 Salcon Engineering Bhd won a RM124.7mil contract to construct a water treatment plant in Sabah from Rintis Dinamik Sdn Bhd which involving capacity expansion for the Telibong II water treatment plant in Tamparuli, Sabah.
2018
Jul
Envitech Sdn Bhd clinched a RM10 million wastewater contract from Seriemas Development Sdn Bhd to design, construct and maintain the proposed first module sewage treatment plant in Kuala Langat.
Jul
Salcon Engineering Bhd won a contract worth RM71.27 million from the Ministry of Metropolis and Western Development of Sri Lanka to design and build the Ambatale Storm Water Pumping Station in Sri Lanka.
Jul
Eco-Coach & Tours (M) Sdn Bhd diversified its transportation service by providing palm oil and soy oil product tranpsorting services via the acquisition of Green Fleet Sdn Bhd (formerly known as Crystal Expertise Sdn Bhd)
2017
Dec
Salcon Bhd's 25%-owned joint venture (JV) has secured a water supply upgrading works contract worth RM77.1 million from Haiphong Water Joint Stock Company, the water authority of Haiphong city, Vietnam.
Nov
Secured nearly RM43.7 million worth of contracts from Pengurusan Air Selangor Sdn Bhd in relation to the state of Selangor's pipe replacement programme namely Package 8 (RM17.2 million), Package 6 (RM13.2 millon) and Package 11A (RM13.3 million).
Oct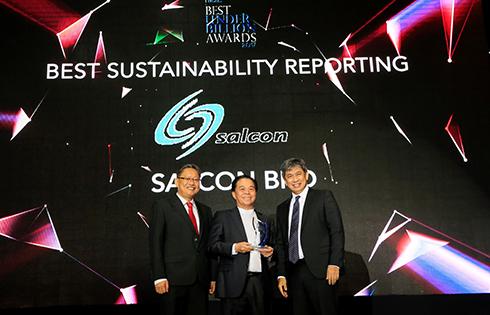 Awarded the 'Best Sustainability Reporting Award' by Focus Malaysia Best Under Billion Awards (BUBA) 2017 for our initiative to provide stakeholders a holistic and comprehensive report on corporate governance, environment, workplace and the marketplace.
Aug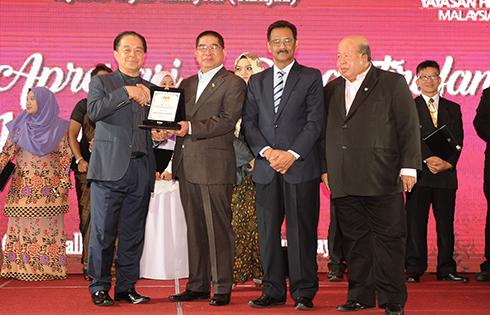 Won 'Pencapaian Cemerlang KPI YBM Tenaga, Teknologi Hijau & Air 2016' Award by Jabatan Perkhidmatan Pembetungan (JPP) and Yayasan Hijau Malaysia (Yahijau) for meeting excellent standards in project management of the Package D55 project. The Project Manager of Package D55, Mr. Kang Tay Ou also clinched the Best Project Manager Award during the award presentation.
Jul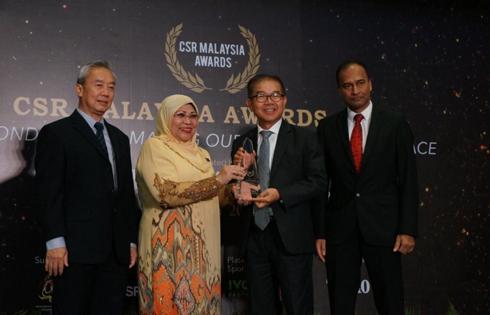 Awarded the CSR Malaysia Awards 2017 for pioneering Corporate Social Responsibility initiatives by CSR Malaysia Magazine
2016
Nov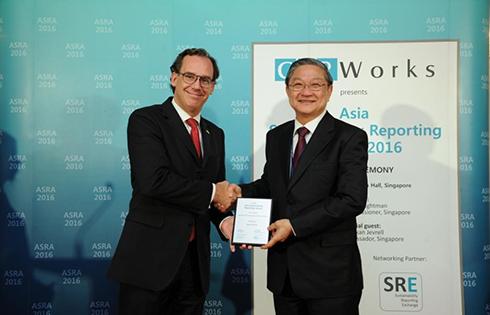 Awarded Asia's Best CSR Communication within Annual Report award at the 2016 Asia Sustainability Reporting Awards
Nov
Ventured into China's e-commerce and tourism business as the sole operator of the "Malaysian Tourim Pavilion" on the Alitrip tourism platform of Alibaba (China) Co. Ltd.
Sep
Upgrading of ISO 9001:2008 Quality Management System (QMS) standard to ISO 9001:2015 by the Bureau Veritas Certification
Jul
Ventured into Australia property development market with proposed residential development
2015
Dec
Recognized under the FTSE4Good Bursa Malaysia Index which have met stringent environmental, social and governance criteria, and are positioned to capitalise on the benefits of responsible business practice
2014
Dec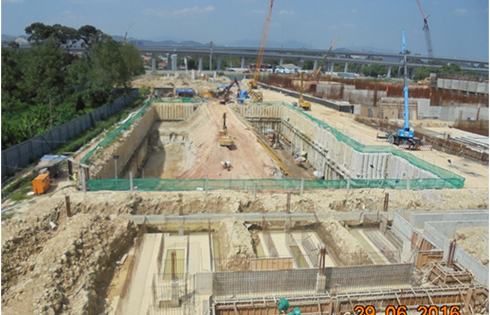 Won Langat Centralised Sewage Treatment Plant job together with Loh & Loh Construction Sdn Bhd on a 50:50 basis joint venture.
Nov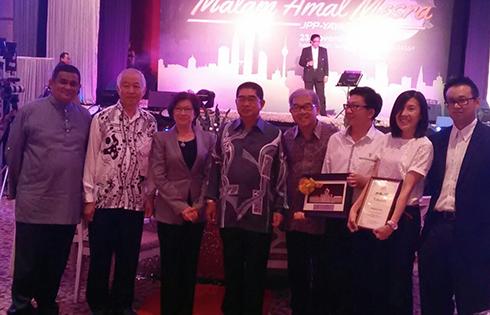 Awarded the Best Site Construction Management for Project more than RM 100 million by Jabatan Perkhidmatan Pembentungan (JPP) at the 'Malam Amal Mesra' organized by JPP in recognition for Salcon Engineering Berhad's excellence construction management for D55 projects in Klang.
May
Salcon ventured into technology services via the acquisition of Volksbahn Techonologies Sdn Bhd (VBT), a fibre optic cable layer and communication technologies service provider for RM23.5 million. The venture provides a platform for local telecommunication companies to improve their service coverage in Kuala Lumpur city centre and also provide other ancillary services including adversting, remitting and ticketing services etc.
Apr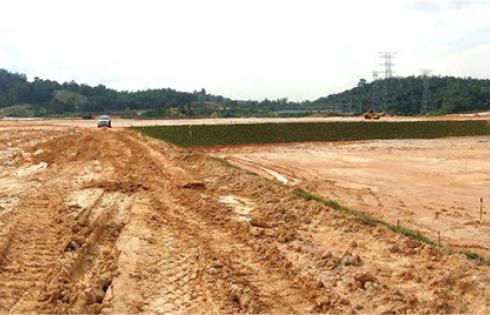 Secured Langat 2 Water Treatment Plant project with its joint venture partners, which was the largest single water contract in the history of the Malaysian water industry.
2013
Oct
Launched maiden property project – Small Office Home Office (SOHO) project named Rés 280 in Selayang
Sep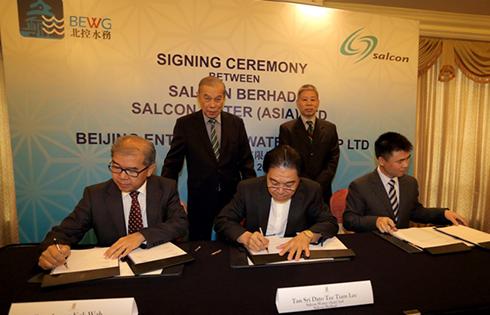 Disposed all (six water concessions, one wastewater concession and two raw water concessions) water assets in China to Beijing Enterprises Water Group Limited.
Sep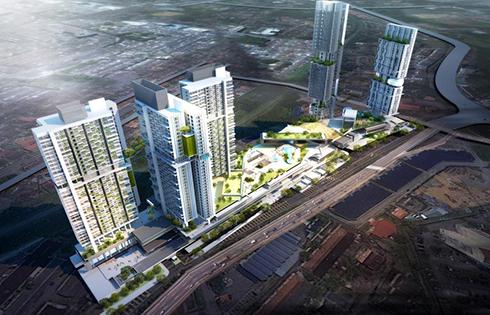 Signed Letter of Intent with Eco World Development Sdn Bhd to jointly develop Eco Mid Town, Johor Bahru.
Jun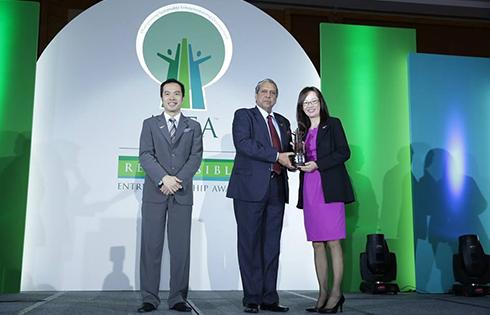 Awarded Asia Responsible Entrepreneurship Awards 2013 Southeast Asia – Green Leadership Award under its corporate responsibility effort of conducting the Salcon River & Water Education Programme.
Mar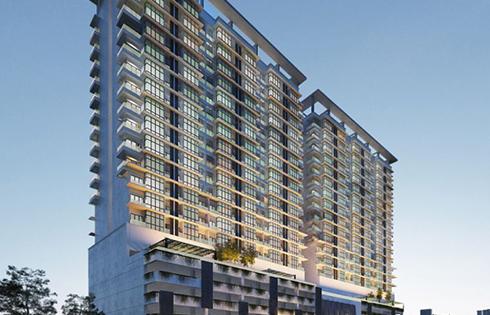 Ventured into property development industry.
Mar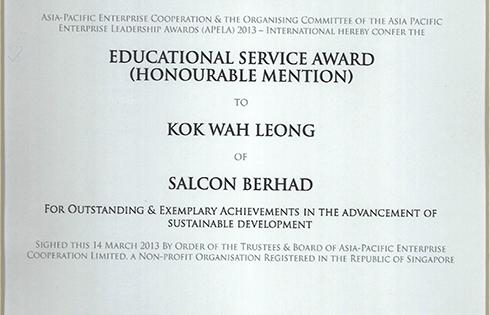 Received Asia-Pacific Enterprises Leadership Awards – Educational Service Award.
2012
Nov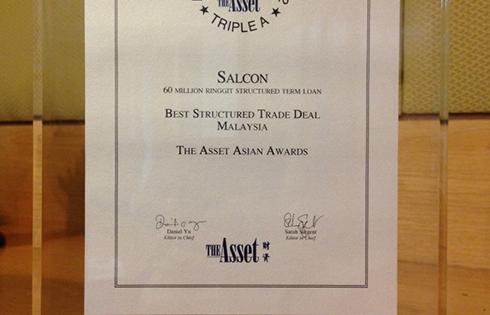 Received Best Structured Trade Deal – Malaysia Award in Hong Kong for 60 million Ringgit structured term loan by The Asset Triple A Award, Asia`s defining recognition for excellence in the industry.
2011
Mar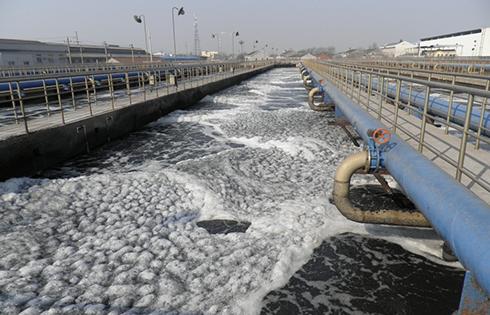 Secured first industrial wastewater concession in Changzhou City, Jiangsu Province, China.
2010
Nov
Disposed 40% shareholdings in Salcon Water (Asia) Limited to Emerging Markets Infrastructure Fund Pte Ltd to jointly invest, operate and manage water and wastewater businesses in China.
Apr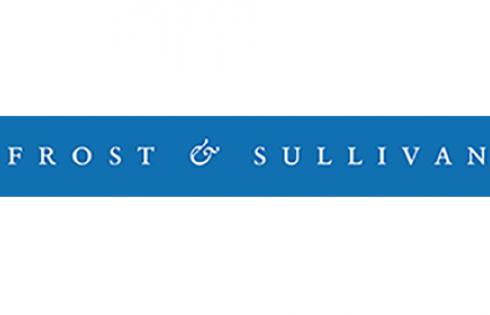 Awarded the 2010 Malaysian Excellence Awards – Water Treatment Company of the Year by the Frost and Sullivan.
Apr
Awarded Asiawater Management Excellence Award during the ASIAWATER 2010 Expo & Conference.
2008
Apr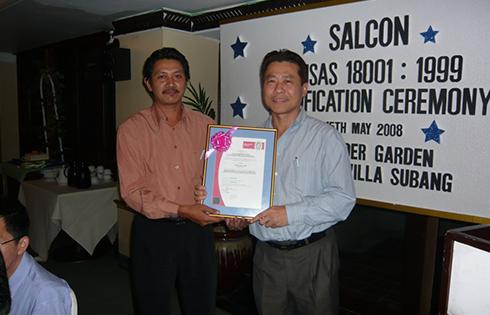 Awarded OHSAS 18001:1999 by the Bureau Veritas Certification (Occupational Health & Safety Assessment Series).
2007
Jul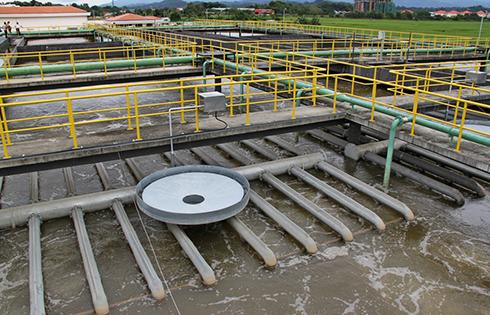 Clinched the largest sewerage project in its history – the Kota Kinabalu Sewage System valued at RM 183 million.
2005
Jun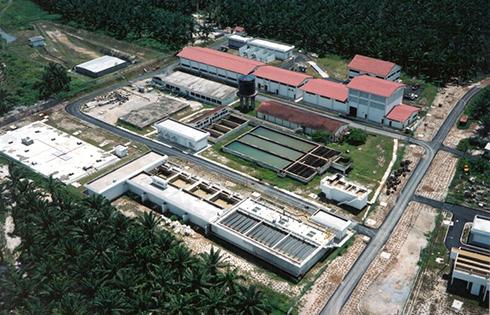 Naga Muhibbah Sdn Bhd emerged as the major shareholder of Salcon.
Jan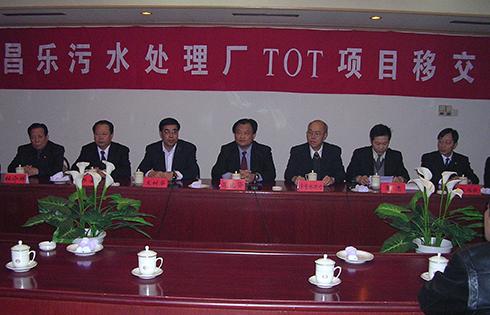 Entered China sewage market with its first wastewater concession in Changle, Shandong Province, China
2003
Sep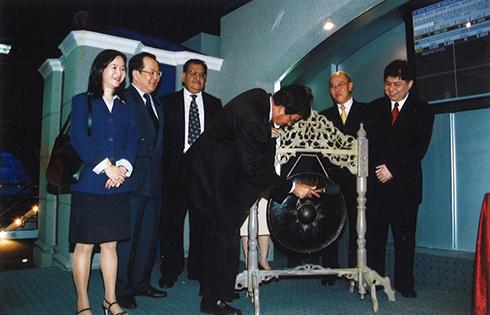 Salcon Berhad was listed on the Main Board of Bursa Malaysia Securities Berhad.
Jul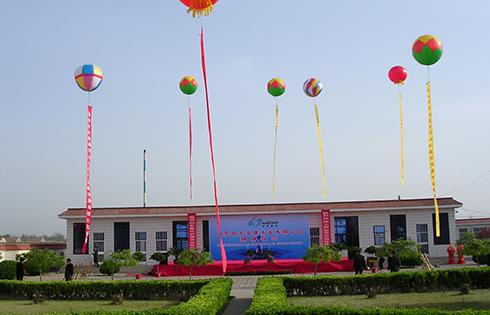 Expanded into China market with securing a water concession in Shandong Province, China
2002
Nov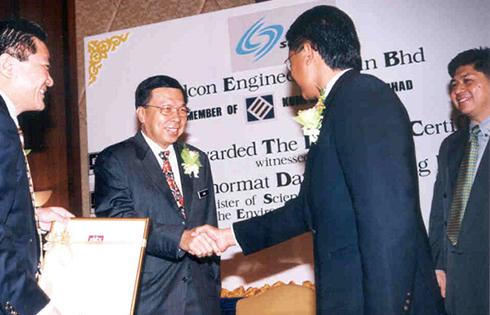 Awarded the ISO 14001:1996 certification by the Bureau Veritas Certification.
Mar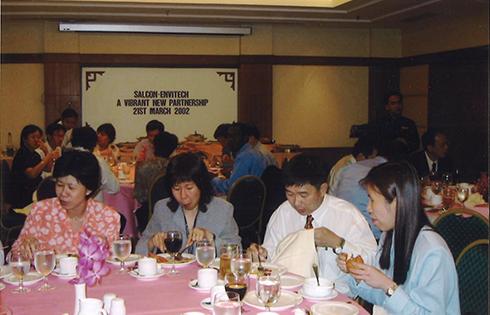 Expanded into the wastewater and sewage industry with the acquisition of Envitech Sdn Bhd.
2001
Jan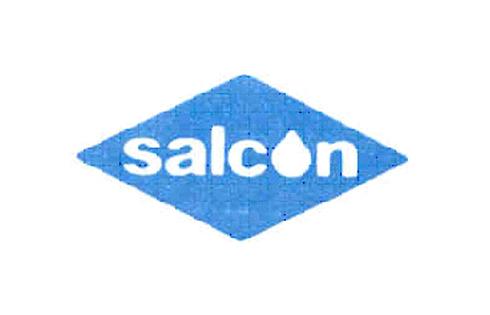 Salcon Engineering Sdn Bhd converted to a public limited company and assumed its current name of Salcon Engineering Berhad.
Jan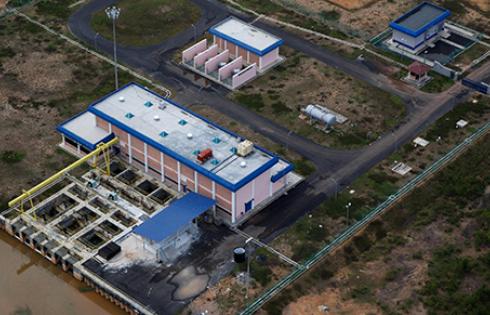 Undertook larger turnkey projects to build water treatment plants and palm oil mills for the Public Works Department, various municipalities and palm oil mills for agro-based industries.
1999
Nov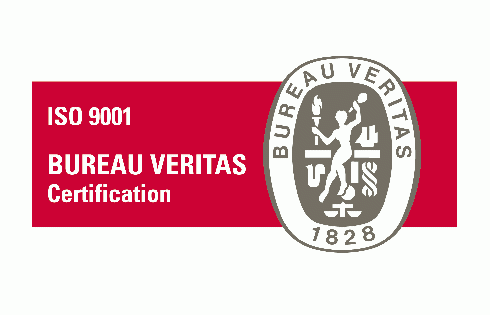 Awarded ISO 9001: 2000 Quality Certification by the Bureau Veritas Certification.
1991
Nov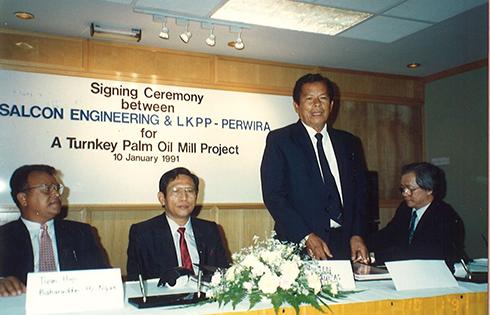 Salcon Engineering Sdn Bhd streamlined its activities to focus in water facilities design & engineering, operation, maintenance and investing in privatized projects in palm oil industries.
1979
Nov
Salcon Engineering Sdn Bhd became a wholly owned subsidiary of Kumpulan Emas Berhad (today known as Ecofirst Consolidated Berhad).
1974
Apr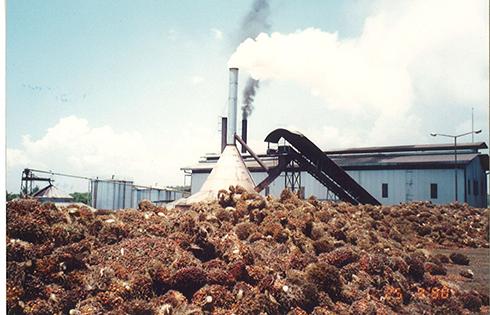 Started as Salcon Engineering Sdn Bhd with main stream business comprised water treatment for palm oil mills, domestic water supply for plantation workers and swimming pools and engineering equipment selling.